16 Most Beautiful Places To Visit In Japan — Touristic Asia
Dreaming about going to Japan? This country is not just about temples and megacities. Discover 16 most beautiful places in Japan and explore its mystery!
16 Most Beautiful Places to Visit in Japan
Japan is not just about temples and megacities. Located in East Asia and separated from the mainland by the seas of Japan and China, Japan is both super modern and exotic. Mixing Western and Japanese 
lifestyle
, urban excitement and inner calm, ultra-modernity and tradition, rigor, and openness, Japan can confuse experienced.
We know how culturally diverse Japan is and think that it's not much of a nature destination. And yet, if you think outside the box, the country can give you quite a surprise.
1. Osaka
The third largest city in Japan and a major metropolis of Kansai, Osaka, is a vibrant and endearing city.
Culture lovers will be able to admire the beautiful Osaka Castle or visit Shinto Shumiyoshi Taisha Shrine.
To feel the special atmosphere of the city and enjoy local cuisine, you can go for a walk in the neighborhoods of Shinsekai, Namba, and Dontonbori. Also, be sure to visit the market of Kuromon Ichiba.
2. Nara
Located within a one-hour drive of Osaka and Kyoto, Nara is a place where culture and nature intertwine most organically.
Come here to behold the Great Bronze Buddha of the huge Todai-Ji Temple. Don't be surprised to meet deers roaming freely nearby. They live in the park and will greet you without any hesitation.
3. Kyoto
It is impossible to visit Japan without going to Kyoto. A former imperial capital and cultural metropolis par excellence, it is full of ancient temples and beautiful parks. From the Golden Pavilion to the Fushimi-Inari Shrine or Nijo Castle, you won't be disappointed.
Be sure to take a stroll in the Arashiyama bamboo forest or region neighborhood. If you dread crowds, Kyoto has the advantage of being surrounded by beautiful hills, from which many hiking trails start. During the fall, the red leaves of the maple trees give Kyoto and its surroundings a special flair.
4. Nagoya
Nagoya, another metropolis on Honshu Island, is distinctly different from Osaka or Tokyo.
Its giant green Buddha, Oasis 21 (space shuttle-shaped monument), or its metallic TV Tower, will surprise more than one traveler! You can also visit the beautiful Hommaru Palace, beautiful gardens, ancient temples, or simply stroll through the city's neighborhoods.
5. Ine-Cho
Visiting Japan is not just about staying in cities. Ine-Cho is an example of destinations where you can relax without being surrounded by crowds of tourists.
Located just one hundred kilometers from Kyoto, this little fishing village is a haven of peace. While here, you can admire the funayas, the houses which skirt the port of Ine-Cho.
6. Nakasendo and the villages of Magome and Tsumago
Experience traditional Japan by staying in the center of Honshu Island and the heart of the Japanese Alps.
Travel back in time by walking down the Nakasendo, a road from the Edo period that linked the old Tokyo and Kyoto. Hike from the village of Nagiso to Magome and admire Tsumago, the pearl of the mountains.
7. Kanazawa
Looking for a less touristic version of Kyoto? Finding it is easier than getting free college essays! Kanazawa does not lack historical attractions, such as the Ninja-Dera Temple.
The city also has the advantage of being located at the seaside.
8. Shirakawago
There are not only temples in Japan. Just head deep into the countryside to admire the traditional houses of Shirakawago, Gassho-zukuri.
Strolling between these houses with steep roofs sometimes gives one the feeling of living in a Gallic village.
9. Matsumoto
Osaka's Matsumoto castle is one of the most beautiful ancient buildings in Japan. Nicknamed the "Crow" because of its black color, it definitely lives up to its name.
If you choose to stay longer, you can enjoy the beautiful rice paddies in the vicinity of Matsumoto.
10. Mount Fuji
To visit Japan and not go to Mount Fuji would mean utter disrespect for the Japanese. Words are not enough to describe the beauty of this sacred volcano. You can admire it from Kawaguchiko and take a bike ride around the lake of the same name.
Hakone is a bit farther away from Fuji but offers a broader choice of activities. Whatever the starting point, the bravest can attempt to scale Mount Fuji!
11. Tokyo
What would Japan be without Tokyo? A symbol of ultra-modernity and excessiveness, a temple of video games, and new technologies, Tokyo is a mecca for all lovers of singular experiences.
Discover the hustle and bustle of Shibuya or Akihabara, stroll through one of the city's multiple parks, or take a walk through its adorable residential and traditional neighborhoods.
12. Nikko
If you want to mix culture and nature, Nikko is just the place for you! Located one hundred and fifty kilometers north of Tokyo, this millennial cedar forest is an absolute must for all visitors. Keep in mind that the list of UNESCO World Heritage Sites.
To relax after a good day's walk, there is nothing like bathing in the on-sen of the small spa town of Yumoto. These hot springs will certainly make you feel better!
13. Hiroshima
You may be wondering why we put Hiroshima on our list of the most beautiful places to visit in Japan. Well, its beauty lies in its resilience.
After being nuked during the Second World War, Hiroshima managed to get back on its feet and is now a place definitely worth seeing. We cannot remain insensitive to the beauty of the message behind the Memorial and the Park of Peace. And when cherry trees are in full bloom, it's even more beautiful.
14. Hokkaido
Do you think it's impossible to find wild nature untouched by human civilization in Japan? Well, no! Located in the north of the country, the island of Hokkaido will certainly surprise you. Besides the hot springs, active volcanoes, and wild forests, lovers of authentic nature will discover a Japan they never knew existed.
15. The Okinawa Archipelago
White sand beaches in Japan? No, you're not dreaming. Located within a two-hour flight from Tokyo, the Okinawa Archipelago is a totally different world.
This unique getaway will leave you with lasting memories.
16. The Ogasawara Archipelago
Come spend a few days in the Japanese Galapagos where you can swim in turquoise water, go hiking in a tropical forest or swim with colorful fish. Unforgettable memories guaranteed.
Let's discover a Japan you will never forget!
Vacationing in the Tampa Bay Area
Thinking about spending some time in the Tampa Bay area? It's a fantastic place for a short vacation, with loads of stuff to do no matter what kind of holiday you're hoping for. In fact, the main problem that most visitors have is trying to narrow down their plans and to create an itinerary that works for them.
Planning a vacation shouldn't be stressful, and so we've done some of the hard work for you by identifying just a few of the best things to do that are a short drive away from Tampa. Let's get started.
Vacationing in the Tampa Bay Area
1. Stay at an Airbnb
One of the best ways to keep costs down while you're visiting the Tampa Bay area is to stay at an Airbnb instead of at a hotel. There's an art to choosing the best Airbnb, and you'll also want to vary your search depending upon what your budget is. You should be able to find a pretty wide range of different properties on the market to suit any price point.
2. Take a cruise
Taking a cruise from Tampa can allow you to see the area from the water and to experience the Tampa Bay area in a new and unique way. Better still, cruises are much more affordable than they once were, allowing you to experience a little slice of luxury without the (quite frankly alarming) accompanying price points that you might expect.
3. Visit Tarpon Springs
There's so much to do in Tarpon Springs that you could spend your entire visit to Tampa Bay just in Tarpon Springs. Located on the banks of the Gulf of Mexico, it has a stunning downtown historic district as well as some of the best fresh seafood in the state. And if snooping around for a bargain is more your thing, be sure to check out their antique stores and flea markets.
4. Head to Clearwater
There's plenty to do in Clearwater, too. In fact, Clearwater Beach is one of the best in the state and it's also something of a hidden gem, at least compared to some others. It's also home to a stunning pier that you can stroll along, and if you'd prefer to head away from Clearwater's clear waters, why not catch a game at Spectrum Field or have a drink or two at Aspirations Winery?
5. Check out St. Petersburg
If Tarpon Springs and Clearwater don't catch your imagination, there's always St. Petersburg. Not to be confused with the Russian city of the same name, this stunning city is known for everything from its stunning beach to its free Saturday Morning Market and the Dali Museum. There's definitely something there for everyone.
Conclusion
Today, while we've covered many of the best places to go and things to do during your visit to Tampa Bay, we've still barely scratched the surface. In fact, this is just a starting point, and if you want to take this itinerary and to expand upon it then you're more than welcome.
Just remember that it's usually best to book as far in advance as possible so that you can take advantage of early-bird pricing and group booking options to save yourself some money. The more you save by booking in advance, the more money you'll have to spend while you're there. Happy travels.
How Travel Changes the Way You View Your Own Life
For most people, deciding to travel is about rest, relaxation and having a good time. For others, however, travel can take on a deeper meaning. In fact, sometimes it can entirely change the way you look at the world, especially if you take a long journey. If you're planning to embark on an adventure as soon as you can, here are six things you may find that will change your perspective on your own life, too.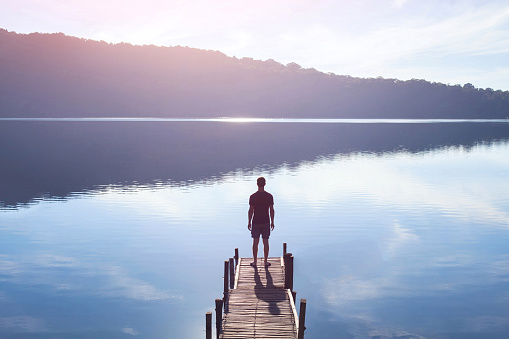 You'll Depend on Your Own Abilities
Like most people, you're probably ready to get traveling again. Whether you decide to drive, snag one of a few 
unbelievable last minute cruise deals
, or fly off into the sunset, you'll be leaving home. Once you're far enough away, you'll find there's a feeling you didn't expect, especially if you're traveling on your own. Suddenly, you're out of reach of family, friends and anything familiar, and you're completely dependent on your own abilities. While it can feel strange to be so disconnected, it's a wonderful growing experience.
You Learn the "Why" Behind Food
Perhaps one of the greatest aspects of travel is the endless amount of new foods you get to try. As enjoyable as dining out is, you'll soon discover food means a lot more. When you eat another country's cuisine, you're learning more about them than any book could ever teach you. You're quite literally savoring their cultures and traditions. You'll learn the "why" behind the food they eat, its history and the celebrations around it. Food brings people together and you'll develop a greater appreciation for certain dishes.
You'll Find Your Voice
When you travel the world, a language barrier will be inevitable at some point. Of course, you'll find many people in the travel industry that speak your language, but the respectable thing to do is to learn some of their language. Not only will your hosts and new friends be thrilled, but you'll learn skills that could develop into all sorts of opportunities in the future. You'll have to muddle through that uncomfortable phase of not understanding, but it's an amazing way to find out what you're truly capable of.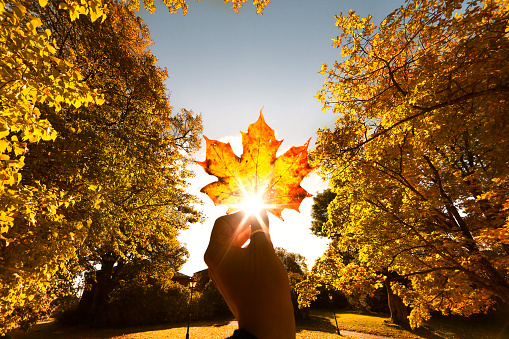 You Gain Respect for Nature
Arriving in a new land can mean exactly that. The land where you've touched down may be completely different than anything you've ever experienced. The geography of your destination could be rainforest, mountains, desert or a tropical beach. Take in all that nature has to offer like vegetation, scenery and of course, all the different animals you'll encounter. Make sure you schedule outdoor activities like hiking, or volunteering in an animal sanctuary. Doing these activities will give you a greater appreciation for animal rights and ecology.
You'll See Poverty
Travel can show you many sides of life, but nothing will make such an impression on you as the first time you see poverty. If you thought you knew what it was like to live with less, you'll be overwhelmed when you see underprivileged communities in poor countries. Suddenly, you'll realize that the small things you've always worried about are rather insignificant. Your perspective on your own problems may shift and you'll focus instead on others and what's really important.
You Understand New Viewpoints
When you travel to one place for a long period of time, you can't help but integrate into a new society. After a period of adjustment, you'll find yourself exposed to different beliefs and viewpoints. You may even begin to understand why people believe and act the way they do. You'll find their circumstances are completely different than you could have ever imagined and much different than it looks on the nightly news.
You'll Return a Different Person
When you go off and travel, you certainly learn quickly enough how big the world really is. It's enough to make you feel like a drop of water in the ocean. Nevertheless, travel will make you take stock of your own life and you'll return a different person than you were when you left.
Why You Need To Go To Edinburgh, Scotland Next Time You Travel
Are you looking for your next vacation destination? If you have not yet thought of one, you may want to add Edinburgh to your list of destinations.
The capital of Scotland, and one of the most populous cities in the United Kingdom, offers the best of both worlds. You can get a glimpse of the past with the historic museums and castles and you can also enjoy one of the many festivals that the city hosts throughout the year. You can check out This 
Edinburgh Scotland travel guide
 for a more comprehensive guide to the many wonders that this city has to offer. Some of the most popular activities are listed below.
It Is Where The Famous Edinburgh Castle Is Located
The number one reason that people flock to this city is Edinburgh Castle. You'll be able to see many artifacts and exhibits about the history of Scotland. You can even see the Scottish crown jewels. This historic fortress was first referenced in 1093 and is now a very popular tourist attraction. Make sure to time your visit to see the Edinburgh Military Tattoo every August.
You Can See Tom Riddle's Grave
If you are a big fan of Harry Potter, then a visit to Edinburgh is a must! This city is the birthplace of one of the most popular book characters of all time, where JK Rowling wrote the book series that has captured the hearts of people from all over the world. Going on the Potter Trail, you can even get your own wand. You'll be able to see Diagon Alley and the school where Hogwarts was based on. Lastly, you can even visit none other than the grave of Tom Riddle
To Explore The Creepy And Haunted Areas
If you're more into the paranormal, Edinburgh has plenty to offer! They even offer haunted and ghost tours for those who want to add a little more adventure to their vacation. You can see a show about the dungeons of the city or visit Greyfriars Kirkyard. Did you know that there have been around 500 incidents where they say that a poltergeist attacks the people visiting the area?
To Visit The Camera Obscura
Another major tourist attraction in the city is the Camera Obscura. Here, you'll be able to see interactive exhibitions and even a virtual tour of the whole city. You will also see a lot of optical illusions and even take part in solving puzzles and the like.
To Party With Locals
If you are looking for a place to party, the people of Edinburgh sure know how to do that. They hold many festivals and activities throughout the year, that's why it has been dubbed a festival city. The most popular would have to be Hogmanay. The Street Party will be one of the best experiences of your life. You'll enjoy great music and party with people from all over the world.